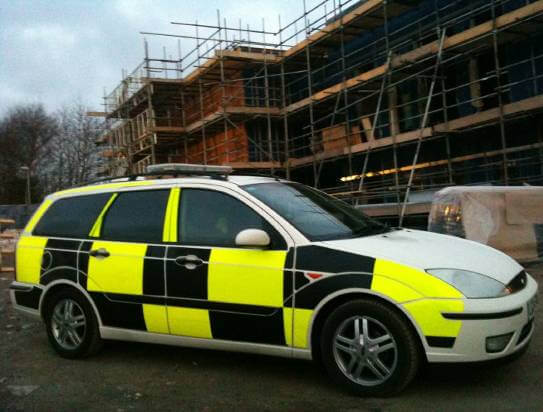 Regardless of whether you own a small business, a chain store or a construction site, car park and site security are paramount. You simply can't be everywhere at the same time.
All business types will require a team of staff to run the operation, but security is a profession that is important to ensure the smooth running of your site when you are not available.
ACES Security Leeds can provide a team of enthusiastic and talented staff to man and patrol construction building sites and car parks at unmanned hours when standard security patrols are not present.
Our staff are happy and able to work alone during unsociable hours subject to Health and Safety Conditions been fulfilled by the Client and are great at spotting irregularities, handling any potential trouble and keeping a close watch on any, particularly sensitive areas.

Car parks are particularly sensitive at night as they are wide open spaces subject to would-be vandals or thieves – and the same will go for building and construction sites. In our opinion, an alarm can only do so much!
When considering if your business could benefit from a car park or site security in and around Leeds, ask yourself this! Do your existing staff have the skill set to handle all eventualities?
Your business will benefit from one or more site security staff patrolling and protecting your space at sensitive hours, with the skills, aptitude and passion to ensure that any would-be troublemakers are dealt with efficiently and correctly. Best of all, you will be worry and stress-free.
Our staff are fully vetted and expertly trained, meaning that you and your staff will be free to go home at night without fear of your site or store being at risk of robbery or vandalism.
To get a quote for your car park security and site security
Please fill in the form below and we will contact you.